The Final Whistle Podcast Episodes 1-10
How Ceri Travers changed the way youth referees are called upon in hearings. As well as referee mentors and the lack of follow up for newly qualified referees are debated.
In this episode we chat about how referees can help themselves in the way that they use social media
The role of Referee Development Officers: our experiences and what they do are discussed
Slaven Bilic vs Mike Dean (Red Card) and the use of social media by referees is debated
In this episode we discuss a Spanish Referee demoted for holiday photos and much more
We chat about assaults on match officials and police responses to referee assaults
COVID-19 and it's impact on referees and the mindset difference between midweek vs. weekend games are considered
We posed the question is Sian Massey-Ellis the best assistant referee at the moment?
Anthony Taylor's unique FA Cup Final appointment is celebrated
Controlling players with your personality and which action to take when abused
Team Sheets, ID cards, how it works in Holland and why it was brought in
An introduction to Jorg Oppers, Head of Referees at The Easter Open in Holland
Mental Health & Wellbeing and the Future of Self Care are debated
We chat about VAR, Collina and the future of technology in the game
We reflect on the psychological impact of dealing with tough on-field situations
The final part of the introduction to The Final Whistle
An introduction to The Final Whistle continued
An introduction to The Final Whistle
Search The Third Team Website
Sign Up to The Third Team Blog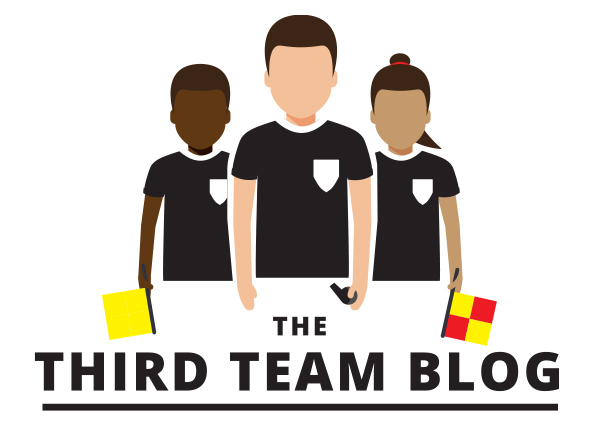 To receive our free weekly email, where I share proven resilience and mental toughness tips and strategies