The Final Whistle Podcast Episodes 21-30
Troy Townsend, Head of Development at Kick It Out chats about his role at Kick It Out, how he works with key stakeholders in the game to challenge racism and abuse. As well as the impact of social media on people and how it needs to improve.
Ross Joyce chats about how COVID has shifted a lot of learning online and how everyone has adapted to that. As well he dicusses his role at North Riding FA and how it feels to be the longest serving RDM in England.
In this episode we welcome Richard Fey, manager of Melksham Town Football Club. We discuss the "traffic light" spreadsheet that Richard grades referees with and how referees and clubs can work together to build rapport to help with game management.
Sonia Denoncourt, the first ever female FIFA referee chats with us about refereeing big matches in her career and taking charge of international female officials globally in her capacity as Head of Women's Refereeing at FIFA.
In this 2 part episode, Kevin Day, author of "Who Are Ya", stand-up comedian and writer discusses: A football fan's common misconceptions about referees. Colourblindness and the impact it has on people in various roles in football. Graham Poll and refereeing at Old Trafford
Andrew Davey a FIFA panel referee who became famous when a video of him during a cup final went viral on the internet chats about the viral video and the aftermath of it. His path onto the FIFA panel and how a new FIFA referee received an induction in the era of COVID.
Alan Snoddy MBE who famously refereed in 2 FIFA World Cups (Mexico '86 and Italy '90) and went on to become a Technical Instructor with UEFA discusses his experience with Diego Maradona and how he was nominated for an MBE and how that process works in the COVID era.
Gary Bloom; sports psychotherapist, broadcaster and author of "Keeping Your Head in the Game" discusses his book and how applying techniques from it can improve your mental state. He also chats about a chance meeting with a UEFA referee and how a conversation over breakfast may have saved 2 red cards.
We discuss: The female pathway onto the FIFA list, Who is running the game and how it affects referees, "Mercenary" referees - good or bad? & Neale Barry retiring and how will change the landscape for referees.
We discuss: A question from the general refereeing public, Why the promotion system for match officials needs an overhaul, Nathan's experience at an international match & Should referees be able to take the knee even if the players don't want to?
Search The Third Team Website
Sign Up to The Third Team Blog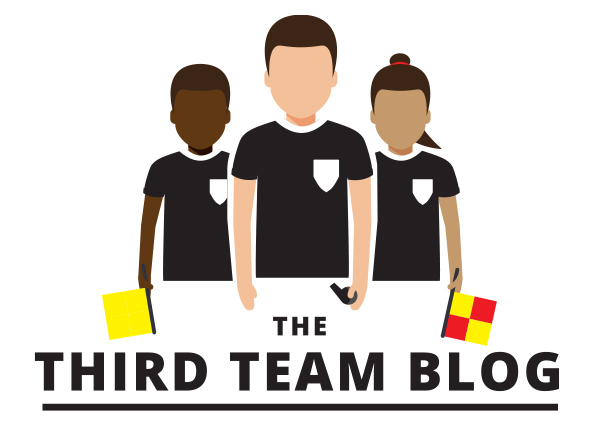 To receive our free weekly email, where I share proven resilience and mental toughness tips and strategies