The Final Whistle Podcast Episodes 11-20
In this episode we welcome Dorset-based FA level 3 referee Martin Underhay. Martin shares with us his playing past, how he became a referee and difficulties he has encountered during his career.
In this episode we welcome Richard Storey; current League of Ireland referee and former Irish FA FIFA Assistant Referee. We chat about Richard's time on the FIFA AR Panel, the pressures of officiating senior international football from such a young age how he balances officiating at the highest level with a full time job.
Ben Williamson, National League assistant referee and Co-Founder of YesRef discusses what YesRef is and how it works. We also chat about specialist roles within officiating and the factors in deciding which to choose.
Mark Clattenburg, ex FIFA and Premier League referee tells the viewers about managing the biggest games of his career to Mark's current role managing referees at the Hellenic Football Federation and everything in between.
Former Premier League Assistant Referee and current observer, Dave Brammer discusses how COVID has affected the supply and contributory leagues.
In this episode we welcome Jerry Gill: current manager of Bath City and former player for Birmingham City. We discuss: Jerry's career and amazing memories from his journey.
Chris Hull is our guest where we discuss: How the campaign will look with Nationwide Building Society behind it. The existing respect campaign and how referees can become more central to it. Sharing and nominating outstanding referee stories and their contribution to the game and community.
Are the double standards in the performance of elite players vs elite referees? We also provide advice on where to place your defensive wall in relation to pitch markings to improve your game management.
Dr Tom Webb's book Referees, Match Officials & Abuse - reveals almost 94% of all referees are subjected to verbal abuse. We chat about the impact and possible solutions.
The use of racial and homophobic language on the pitch, suicide and mental health in football are discussed
Search The Third Team Website
Sign Up to The Third Team Blog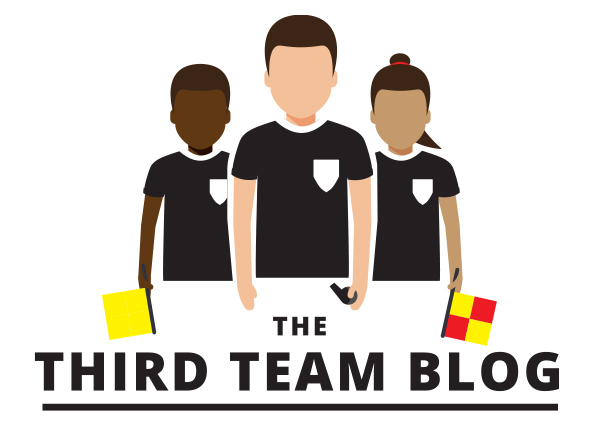 To receive our free weekly email, where I share proven resilience and mental toughness tips and strategies